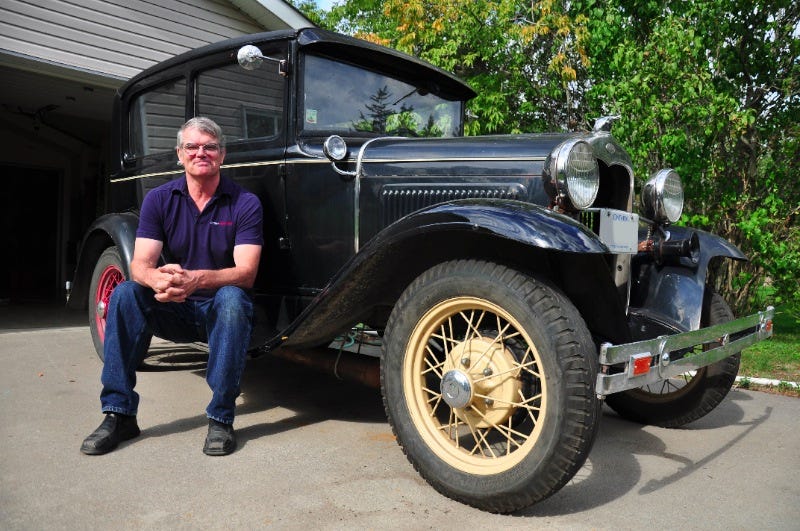 The "joke" up here in Canada is that if you judge us by the state of our roads, we've really only two seasons: winter and construction. Thing is, depending on where you live in the country, it's less joke and more dismal truth.
Norman Grant lives in Trenton, Ontario, between Toronto and Ottawa, the bit of the Frozen North that's only half-joking about that two-season thing. Not that the climate has stopped him from daily driving his 1930 Ford Model A most of the year, there, of course.
We dug up Grant's story from the Autofocus archives 'cause after an unusually mild fall in Toronto we're finally seeing the white stuff coming down, and got to wondering whether or not the A'd be out and about right now.
I mean, Grant does use the largely original 83-year-old four-cylinder about 10 months of the year, clocking on average 10,000 miles in that time. He's also known to have raced the thing non-stop from Toronto to Vancouver and/or generally throw everything he can at it. It's doubtful he's worried about the few centimetres of snow we've got so far.
Get the full story here on Autofocus, and when we get in touch with Grant to find out if he's taken the A off the road yet, we'll let you know.