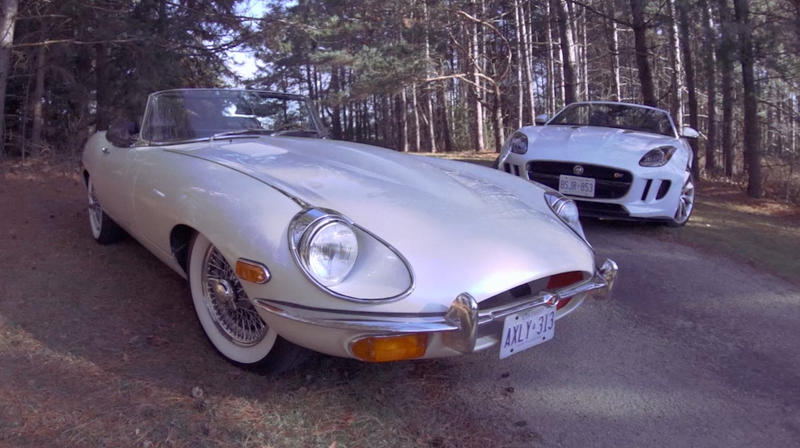 Autofocus brought to you by Kinja™ has a short history of delivering classic-new car comparos and top-notch spankalicious car pr0n. Today we're marrying the two in an E-Type/F-Type comparison that will let you better understand each vehicle while you simultaneously shoot your load.
(As to whether you do that literally or metaphorically—well, Autofocus brought to you by Kinja™ has a strict "don't ask, don't tell" policy.)
Our shooter – PHRASING, LANA! – Graeme Jenvey coaxed Ontario, Canada-based E-Type owner Peter Pontsa into a new F-Type and captured his impressions of the 340-horsepower cat on video.
In short, Pontsa says despite the similarities in their appearance and overall performance philosophies, they are distinctly different vehicles in terms of the sorts of feel and feedback they provide. To go into detail, they're unnnnnnngggghhhh pr0000000n.

We're going to try to keep the comparos-plus-pr0n coming in the new year, but that's about it for Autofocus brought to you by Kinja™ for now. See you guys in 2014!