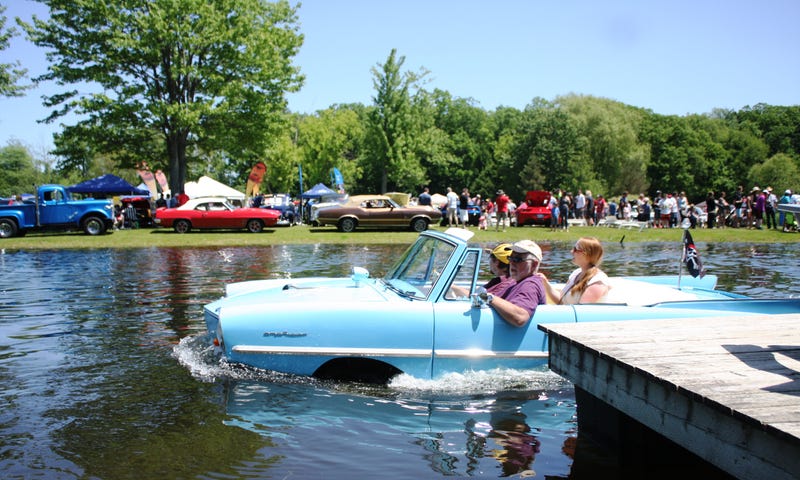 The tenth annual Fleetwood Country Cruize-In in London, Ontario – Canada's largest outdoor classic car show – almost didn't happen this year. Almost. So we're very glad that it did.
Somewhere between 2,000 and (by my count probably closer to) 3,000 cars showed up at Steve Plunkett's 105-acre private estate June 7 and 8, and helped turned thousands of spectators' smiles into dollars for local charities (including the 2014 show, the Cruize-In's raised some $1,150,000 for charity over the past ten years).
Perennial show guests George Barris and Gene Winfield were there, this year joined by Overhaulin's Courtney Hansen and she of the giant golden shifter, "Miss Hurst" Linda Vaughn.
The usual Amphicar rides across Steve's man-made lake were complemented by helicopter tours of the property; and the featured marque this year was the Ford Mustang. (There were literally a million* of them.) Steve's Cadillac collection and auto salon were once again open to the public.
For the full gallery, head on over to Autofocus.ca; and if you hit up the show yourself, feel free to share your own photos, too.
(*Or at least one or two hundred. Lots of black first-gen 'Stangs. Go figure.)