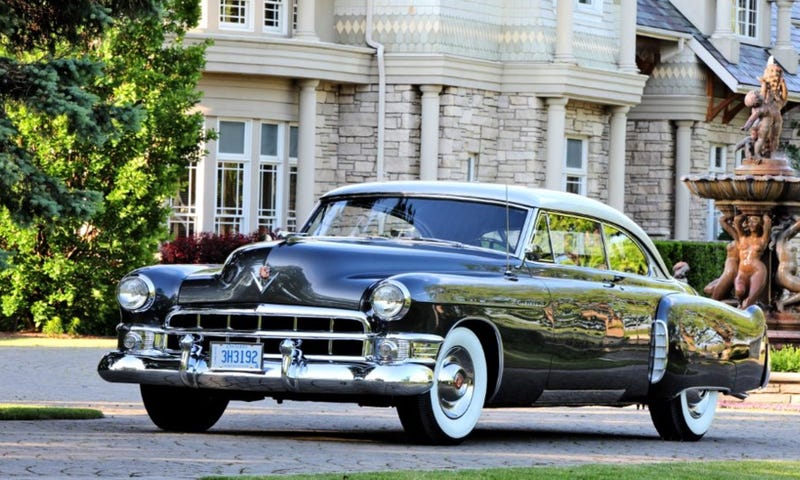 The very first Administrative Professionals Day – originally called National Secretaries Day – was held June 4, 1952. The idea was to celebrate the people who push papers and answer phone calls so we don't have to, and it sounds like from day one it involved gifting small tokens of appreciation to your administrative professional.


June 1952 was also right about the time then-General Motors president Charles Wilson decided to toss his secretary the keys to his daily driver—no big deal for the head of what was then the world's largest automaker.

Except the keys he plopped in her hand were to the world's very first Cadillac Coupe de Ville.

The car's lived a storied life – it's been overhauled, disappeared, reappeared, been through a fire, and then restored – and now belongs to our favourite Cadillac collector, London, Ontario's Steve Plunkett.
It's one of the oldest GM concept cars in existence, and Steve had put about one-and-a-half miles on the just-finished-this-spring '49 when we went for a spin and put together this little bit.
Aaaand this concludes our three-part video series on Mr. Plunkett's collection. For now. I mean, the guy's got 72 cars and almost every one with a story—don't you want to find out more about 'em, too?