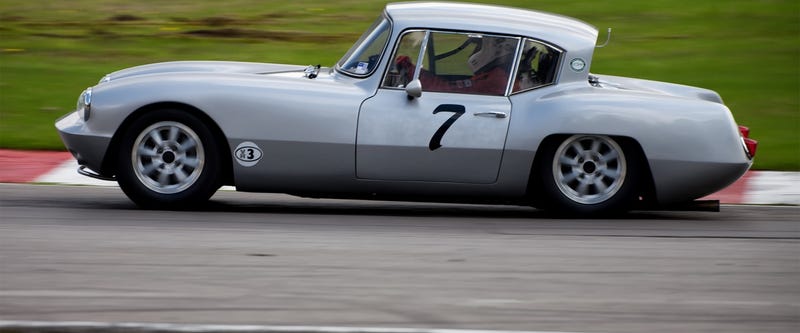 Move over, TVR Grantura! We've a new favourite vintage fibreglass British sports car! We just learned the Elva Courier Coupe exists and already feel the urge to buy one.

That's what Stefan Wiesen, the current owner/seller of the above Courier Coupe did about 15 years ago: learned the car existed, then bought it on the spot.
There are plenty of Elva Courier roadsters out there, but just a handful of coupes (like, no more than four in North America) and at best one or two fastbacks.
That, in my mind, makes the Courier Coupe at least a little more Jalop a vehicle than an Elan or TVR. (Aside from its even more obvious Jalop qualities—Miata-like shape, weird rear window—it's really just missing an El Camino bed, brown paint job and a diesel mill.)

Are you more a fan of the Rochdale Olympic or Unipower GT? We could understand that (I guess). Sound off with your favourite obscure fibreglass British sports cars below, but only after seeing if we can't convince you the Courier Coupe's the coolest.