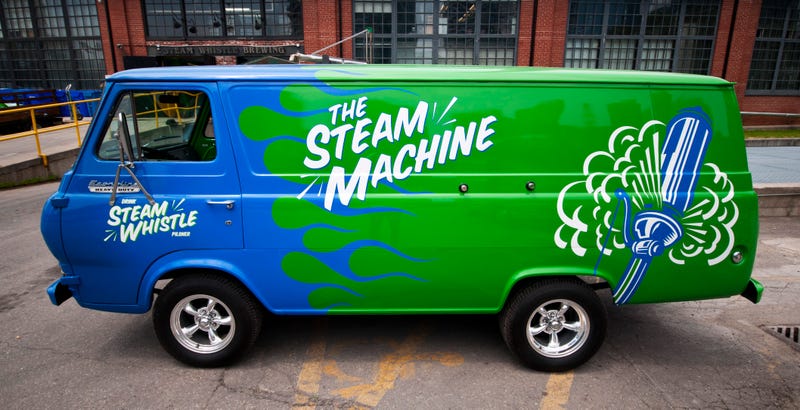 Remember Steam Whistle Brewing's "Retro Electro" wind-powered '58 Apache from a few years ago? You might have thought then that was the coolest beer delivery truck around.
And you'd be half-right: it is one of the coolest beer delivery trucks around. But the coolest? Turns out Steam Whistle has an entire fleet of vintage beer trucks vying for that title.
Pictured above is the Steam Machine, a '67 Ford Econoline, one of the brewery's most iconic delivery-ers and recent beer case inspiration. Besides looking like a pilsner-pushing Mystery Machine, the thing has beer taps built right into the side, essentially making it a mobile bar.
Awesome, right? Yeah—but you haven't met Lumpy yet. Lumpy, the steam-whistle-horned truck whose stake bed turns into a small sound stage.
To check out more of Steam Whistle's trucks – including "Chuckles," the truck you can't not laugh at – head on over to Autofocus.ca. And if you're just looking for straight-up beer hauler pr0n, well, we've got that, too.