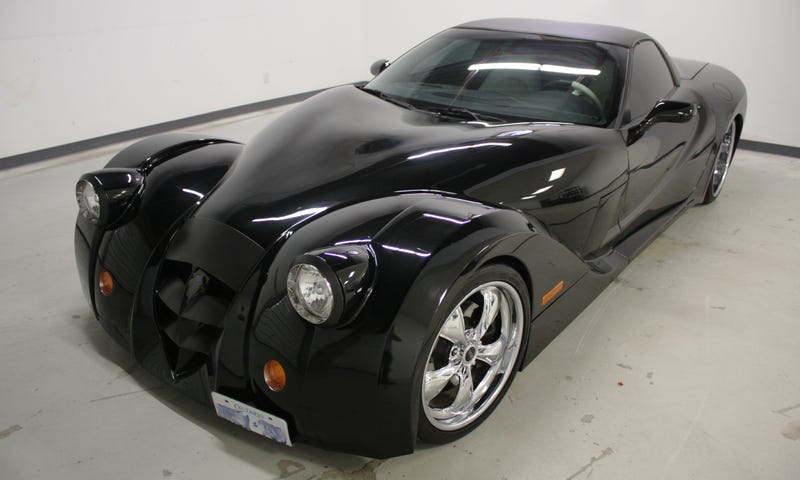 Warren Scaife's custom Corvette doesn't technically have a name yet, but we're not sure it needs one.
A name wouldn't help people better understand what they're looking at when they ask Scaife "What is it?" And it ain't going to make the car stick in their minds any more than its off-the-wall looks already have.
But Scaife's thinking of pinning an 'XL' badge or two on it, so the car can better fulfill its intended purpose: acting as a rolling billboard for his fabrication company, XL Stainless.
So—what is it? In short, it's a 1998 Corvette fitted with a 665-horsepower supercharged V8, a custom leather interior, and a hand-formed aluminum body inspired by the Morgan LIFECar concept.
Why is it? In short, because of the recession, and all the down time Scaife had on his hands then in 2009.
Wait, but—how? Well, we get into the details over on Autofocus.ca. And if you'd just rather stare at the thing, we've got a gallery for you, too.