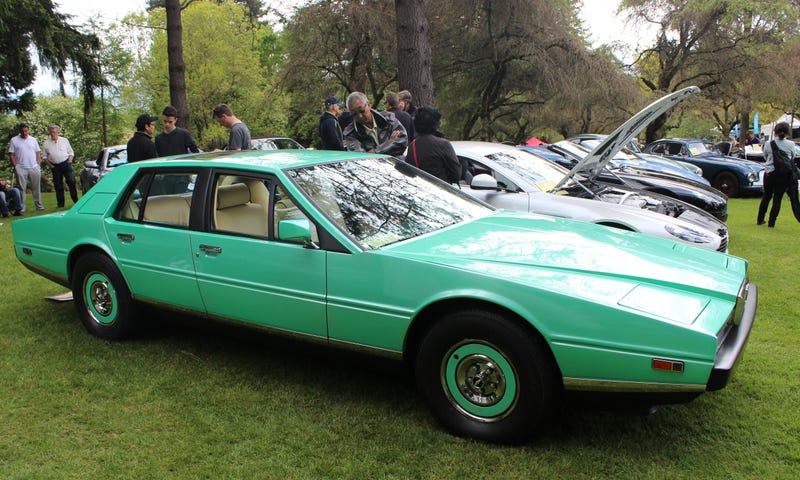 The Union Jack. Lucas electrics. Rover-branded biscuits. If it was in any way vaguely related to wheeled English things, it was at Vancouver, British Columbia's All-British Field Meet last weekend.
(A long weekend we Canadians call "Victoria Day," by the way. After the queen. Yeah, we're absurdly proud of our commonwealth heritage.)
The meet has got to be one of the biggest British car affairs on the west coast, and the breadth, depth and scope of U.K. tin – what's the British equivalent of "Detroit iron"? Anybody? – never fails to impress.
Plus you have precious few other opportunities to see cars like Harjeet Kalsi's eyeball-searingly bright green 1982 Aston Martin Lagonda (God, we love that dashboard) or this pair of minty less-eyeball-searingly green Commer caravans.
You'll find full coverage of the All-British Field Meet over at your friendly neighbourhood Autofocus.ca, ut if you just want to look at the pretty pictures, we've got you covered there, too.