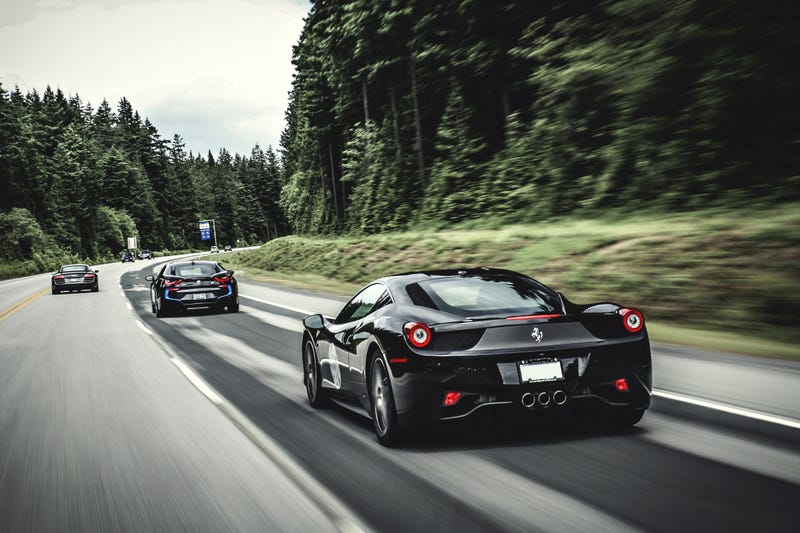 The Sea-to-Sky Highway between Vancouver and Whistler, B.C. has a reputation for being one of Canada's most scenic drives.
Which is what made it the perfect spot for a 108-supercar rally mid-June.
The second annual Diamond Rally had everything, from a first-gen Corvette and Auburn speedster to a McLaren 650s or two and a new BMW i8 and M4. (But a lot more of the latter sort and a sad few of the former.)
We've got the lot of them, photographed by Marcel Lech, over on Autofocus.ca. And if you like what you see, you might want to hit up the Luxury Supercar Weekend in Vancouver early September.