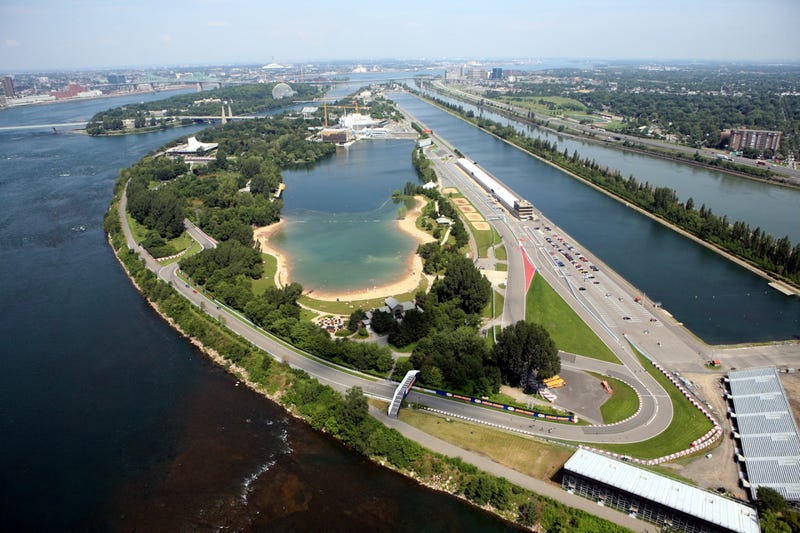 Ahead of the F1 Canadian Grand Prix this weekend, we thought we'd pause to look back at the history of the track it's raced on, Montreal's Circuit Gilles Villeneuve. And how one guy thought it up in a half-hour. And designed it for free.
Originally called Circuit Île Notre-Dame after the man-made island on which it was built, Circuit Gilles Villeneuve has been described by F1 greats as "a little paradise in the middle of a great river."
Its designer, Roger Peart, has officiated races at tracks all over the world, and even 35 years later really wouldn't change a thing about the course.
He came up with the location and initial planning for the circuit about a half-hour after a provincial racing federation official put to him the question, out of the blue, "Can we host a Formula One race in Montreal?" Implicit in his 'Yes' was an offer to design the track for free—a pretty sweet deal for the Canadian Grand Prix folks.
Get the full story on Peart's inspiration for the circuit, the timeline on its incredibly quick approval and construction, and the reason Gilles wanted to tip Peart $5 over on Autofocus.ca.