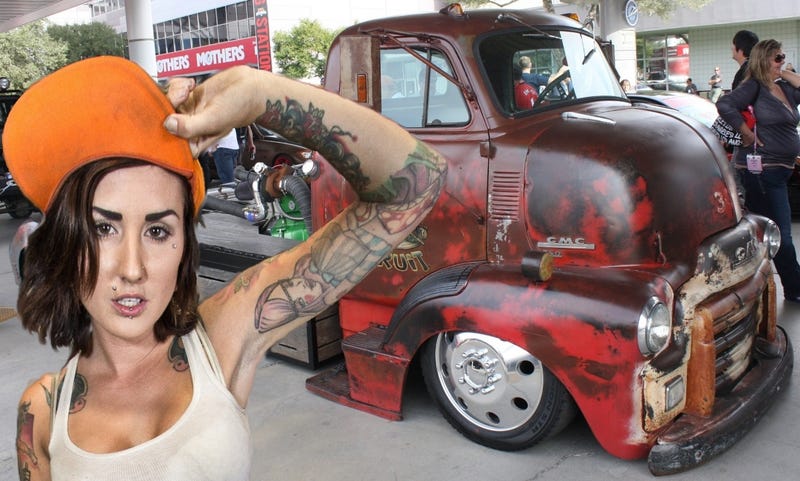 The professional car customizers and restorers out there know there's plenty of drama involved in putting a hot rod or classic car together, but for some reason it seems whenever you see a reality show about a custom car shop, there's always a little over-the-top drama added in, too.
There's definitely some in Discovery Canada's new showVegas Rat Rods, and while it may induce some hard eye-rolls, those titular rods make it worth watching anyway.
I mean, the shop at the center of it all, Steve Darnell's Welder Up, turns out cars that are different even by rat rodder standards—you just plain don't see a lot of 50-mpg biodiesel rat rods out there, or mid-engine cab-over trucks, or "Monster Mash"-themed electric-powered '28 Buicks (not pictured below, obvs).
We talked with Welder Up intern and Toronto native Twiggy who, long story short, is pretty freakin' awesome. While neither the booth-professional-who's-actually-a-car-expert story nor the bad-ass-hot-rod-chick-who-can-hang-with-the-boys story are new, it's still pretty rare to see the two cross over. That's Twiggy.
If you're north of the border, you can catch Vegas Rat Rods on TV starting April 17 (it's headed stateside later this year, apparently). If you're not, I'm sure you can find it on the internet somewhere.