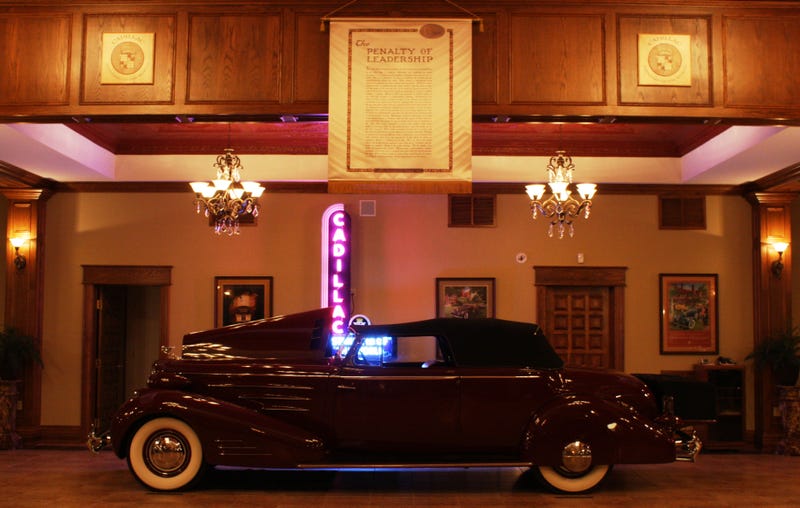 With all the hub-bub around the new 2015 Escalade SUV this week, you could be forgiven for forgetting Cadillac stills makes cars, too.
Noted Canadian Cadillac collector Steve Plunkett almost did (or, perhaps more accurately, would've liked to).
The guy knows everything about the history of the brand and has some 50 cars to use as reference material, but his enthusiasm vanishes when you start talking about any car the crest-and-wreath built after the turn of the millennium.
He's owned several new Escalades since the model debuted – bought at a rate close to one a year; is that more than Birdman? – but the newest Caddy car he's bought/driven was an '01 Eldorado.
Until we put him behind the wheel of a '13 ATS V6, that is.
For context we went for a spin first in his one-off '34 V16 Convertible Coupe ("it drives like a lowered Kenworth," he says; it's more than nine feet from the steering wheel horn button to the front bumper). Then we put him in the first modern Cadillac car he'd been in for an (admittedly brief) test drive.