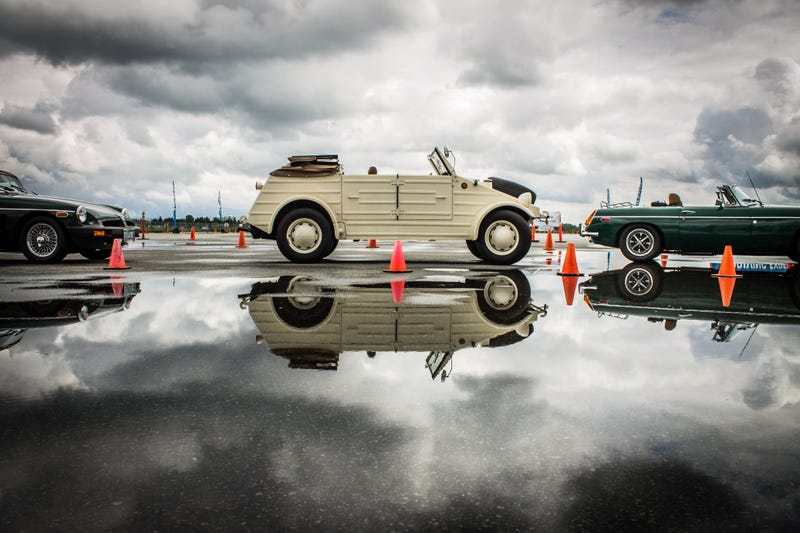 A radiant young woman in her early 20s steps from the driver's seat of an aquamarine 1963 Austin Mini, the megawatt smile on her face bright enough to light up this somewhat gloomy and overcast day.
She does a sort of skipping dance, bursting with delight at the car she's just driven, and then buttonholes a nearby gent in his mid-50s. "Is this your car?"
"Yes, it is," he says. "Can I drive it?" she prods. "Of course you can!"
Young men of the world take note: If you want to impress the ladies, forget the flashy watches and ditch the showy name-brand shirts. Instead, get yourself an Intermeccanica Kubelwagen, and make sure it's a dang stick-shift.
That's wisdom gleaned from attending the Hagerty Driving Experience event in B.C. recently, the 13th such event in North America since 2011, and the best-attended yet. There are some 50 young people here, none of who have driven a manual transmission vehicle in their life, but who by the end of the day will be near-experts in the skill.
For the full story, head on over to Autofocus.ca.