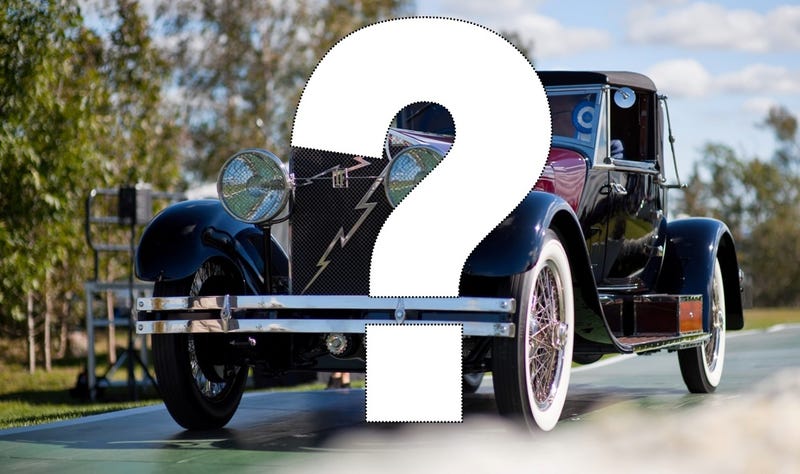 Here's some of what we know about the second annual Cobble Beach Concours d'Elegance coming to Owen Sound, Ontario this September: the 100-car field will be all-new and, from the sounds of it, even better than last year; they're offering Porsche 911 test drives all day, like the Pebble Beach and Amelia Island guys do; and they're adding a slew of new classes, including a much-anticipated(-by-me) microcar class and a museum cars class.
And we know that that last class should be especially interesting, since it'll include the 1914 Galt gas-electric hybrid from the Canadian Automotive Museum from Oshawa; the Canada Science and Technology Museum's 1867 Henry Seth Taylor steam buggy (a.k.a. the suck-it-Karl car); and – oh-em-gee – the '63 Ford Mustang II concept car, which doesn't get out of Michigan all that often, we hear.
What we don't know is what exactly the "mystery car" concours founder Rob McLeese kept referring to could be. All that he told us is that it's '30s vintage, has wonderful flowing lines, and is coming all the way from Denver, Colorado. Anybody got any guesses?
We're excited, and you would be, too, if you saw our coverage from last year and're within driving distance of Owen Sound. (As Steven Wright would say, anywhere's within driving distance if you have the time.) For a closer look at the museum class and its origins, and Oshawa's car museum specifically, head on over to Autofocus.ca.
The Cobble Beach Concours d'Elegance happens September 13 and 14 on the shores of Georgian Bay near Owen Sound, Ontario.